Who We Are
BONAVAR due to its wide range of technical knowledge and managerial expertise is capable of providing all aspects of Project Management Services to different sectors of industries as Project Managing Contractor (PMC). In our company the Project Management System is so designed to manage and control the project resources on any given activity in such a way to achieve the following targets : • Within the allocated time. • Within the budget. • Within the specification and performance guaranteed. • Within the satisfaction of parties concerned. The Project Management System In our company is so deigned and developed to ensure the achievement of goals defined by our clients . Our Project Management System maturity & excellence, are evolving process utilized on every project. This evolving process is consistent throughout and is believed to be our Project Management Methodology.
In our endless journey to excellence in Project Management, strategic planning for project and quality management play a significant role, to optimize time and cost.
---
History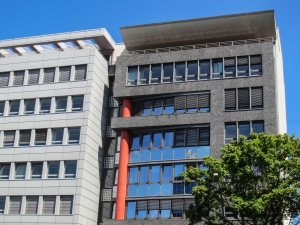 BONAVAR as a management services company ) was established in 1996 by a group of experts with various managerial background in different fields of project management. The company has been backed up by its founder's experience in wide range of multidisciplinary projects in different fields the severity in the recruitment & selection of colleagues , has led to a continuous growth of technical and managerial staff. Due to its wide range of technical knowledge and managerial expertise, The company is capable of providing all aspects of project management services in different sectors of industry.
By careful design of the company's organization structure, proper networking, teamwork and Total Quality Management implementation, this company has provided an environment of creativity and efficiency within which, a wide range of experiences and expertise are absorbed.
Team building to achieve harmonious utilization of modern management techniques has been the key to its success.
In this regard the Project Management and Control is a core activity for interfacing different elements of a project execution system to attain an in-depth and timely planning of the project . Moreover, its System Development Division is constantly and actively monitoring and making improvements and implementing modern managerial concepts within the company.
2016 – 
2014 – 
2006 – 
2003 –
2001 – 
---